Outdoor Fun with Kelly Madison nude. Oh how much she loves being outdoors! She could not resist stripping for the neighbors. We think that Kelly is nude more than she is clothed. We wonder who saw her getting nude out there on her balcony? Either way he or she'd be bound to see this sexy armature's superb curves and all natural big tits today as she'd go about doing her sexy little posing session today. So let's not waste anymore time and just watch what this busty beauty brings you in today's photo gallery with her lovely self. It's just bound to be good.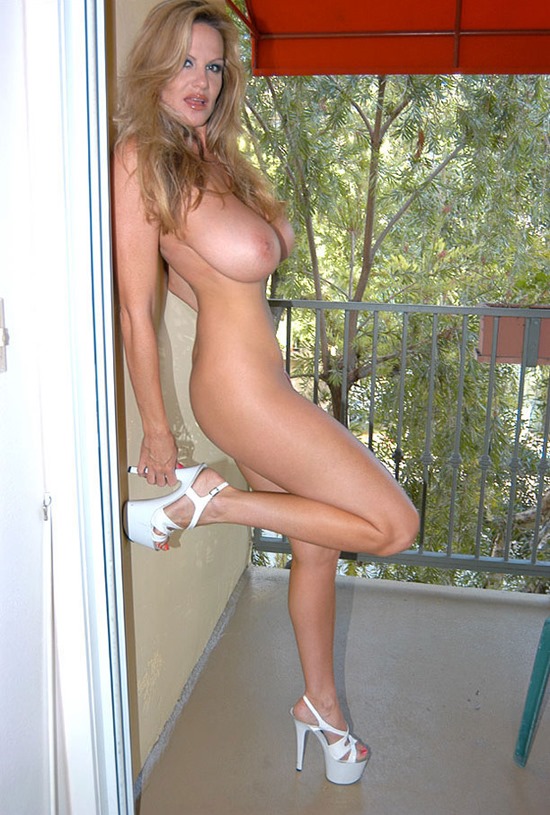 Like we said, she fancied doing a bit of a outdoor shoot, but she didn't really want to go in the woods. So she took the next best thing, which meant that she went ahead and started to pose naked on her balcony. You do get to see her wearing a super sexy outfit, and you also get to see her taking it, off but we know that you want to just see her naked so you will. Watch her striking her naughty and sensual nude poses for you and the cameras today, and make sure to not miss a single one of her lovely pics today. She will return next week with even more sexy scenes, so make sure you catch them!
Check out Kelly nude on her balcony!