Kelly is here again with yet another update. In this one Kelly and a friend went down to a club to do some hard partying, but as the two slutty matures got more drunk their desire for dancing turned into a lust for cock. So enjoy them taking turns sucking the big cock of a guy that they got their slutty little hands on.
Kelly just couldn't leave a club without a cock to take home and this was her lucky day. She found this stud next to the bar and it didn't take her too long to take him home. Kelly was with a hot friend that night so the night got more interesting. Once they arrived at her place the gals started a little one on one warm up and before you know it they were all over each other making out and stuff. Then the gals started taking turns on sucking his hard tool, going deep throat and licking it all the way to the balls. Each one will simply drool while the other one is wrapping her lips around that tasty fucking tool. Don't miss the end when both will enjoy some semen on those talented tongues. Enjoy it!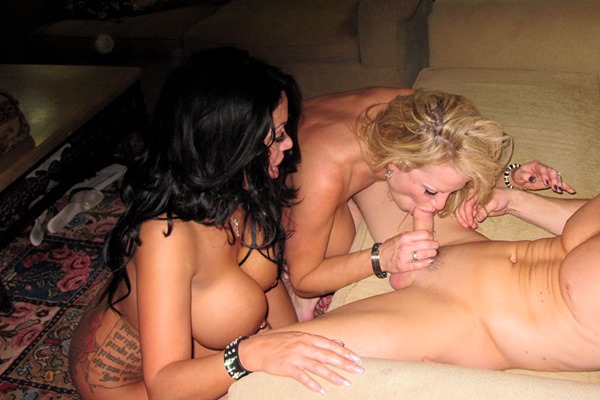 Check out these hot babe taking turns on a thick tool!