Everyone's favorite big titted MILF, Kelly Madison is back. And today she's taking down decorations that remained from the Christmas holydays. Nothing special for this one, just Kelly and her sexy and luscious curves. Well that and her stripper's pole. Enjoy Kelly showing of her nude dancing skills for today.
When you don't have a man around the house to care of these things you ended up getting way behind everyone. For example Kelly didn't took off her Christmas decorations until the middle of February and  look where it took her. She needed to take off her lights around the house and asked a neighbor to help her out, but he asked for something in returned from her, a hot striptease number. Kelly's specialty! So grab a seat right away and enjoy this blonde taking off her clothes provocatively just for your viewing pleasure. She'll amaze you with her skills, trust me! You will simply love her more when she'll rub her juggs around that pole. Enjoy it and stay tuned for more hardcore updates and insane galleries from our gorgeous blonde MILF Kelly! Check it out and see you next time with more updates!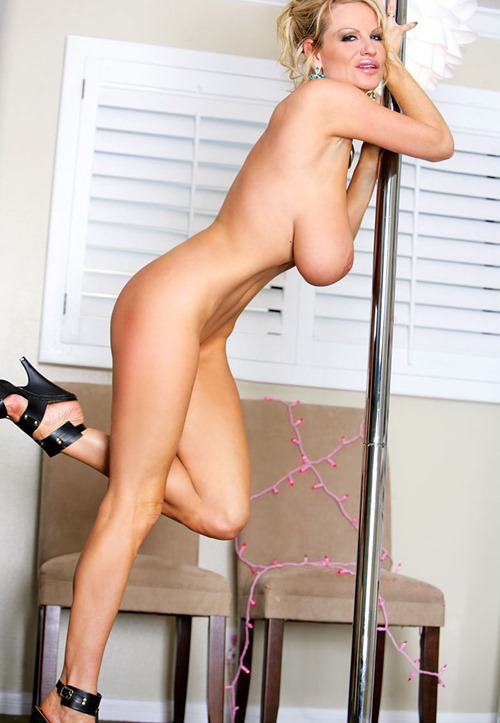 Check out horny Kelly showing off her skills!