In this KellyMadison update, the busty MILF Kelly engages in a very hot threesome. She decided to spice up this evening's fuck so she called on one of her friends, that is always into having threesomes, since she's bi. So without further due enjoy these sexy ass ladies get a rough pussy pounding from a huge cock. They will simply make your night better. Just make yourself comfortable and ready to drool.
Like I mentioned earlier, for all the guys out there that didn't knew our sexy MILF Kelly is bisexual. So the other night when she got extremely bored at her place she called some friends over for dinner. She wasn't expecting things to go so far but no one is complaining. They all ended up in her bedroom completely naked and while the gals started making out passionately, he started hammering them one by one and hole by hole. They will take turns on sucking and riding on that dick and this lucky bastard will get some pussy to remember. Enjoy it and we'll be back with more hardcore galleries from out busty blonde MILF! Until next week, Have fun with them!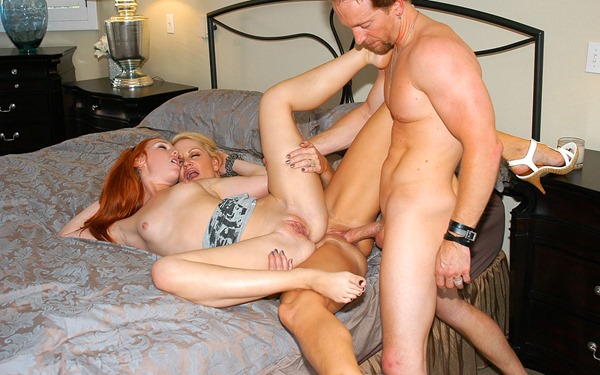 Check out busty Kelly receiving a rough pussy pounding!