Kelly Madison took to the local bar with a friend for tonight, in order to play some pool. Sure enough they got into a bet with a guy and they lost. Well the guy was the owner and he closed early in order for the ladies to pay their bet. They told him they'd fuck him silly if they'd loose so, you can bet the two got a proper pussy fucking for the evening.
This is what happens when you have a big mouth and don't know how to choose you bets. Kelly ended up with her smoking hot friend all alone in the bar and after a few drinks they paid their bet. They started stripping in the middle of the bar showing off their curves and before you know it they were completely naked and ready for action. Then they jumped on the pool table, Kelly spread her legs wide open and got his hard tool stuffed deep in to her pussy while her hot girlfriend was licking her clit. Well, our blonde was a little spoiled, but she'll be as generous with her partners, as well. So watch her also sucking on tht cock and licking on that pussy right now. Enjoy it!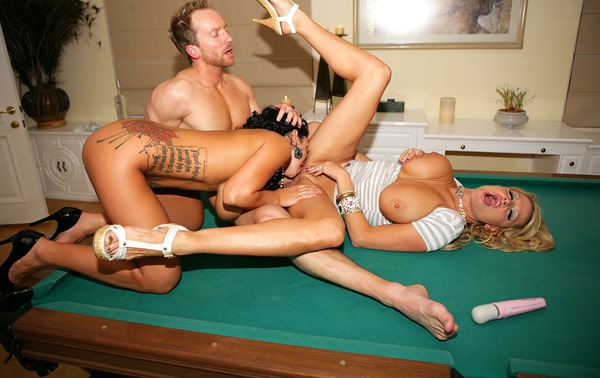 Watch here busty Kelly receiving a proper hammering!