Hi there eager guys! Are you back for some more hot scenes with this beautiful blonde Kelly Madison? In this fresh new day you are about to watch and enjoy this gorgeous babe in action with her hubby! Well, yeah! We did got the chance to visit the Madison's mansion and we also got them taped while they were in action! We thought that you might wanna see them too, that is why we have brought this amazing post for you today! This nasty chick is as horny as always and she walked into their big bedroom with her white dress on just like this guy loves to see her around the house! Soon after that he started to touch her and she also was pretty eager to get things started! How about seeing what happened on that big wooden bed, shall we?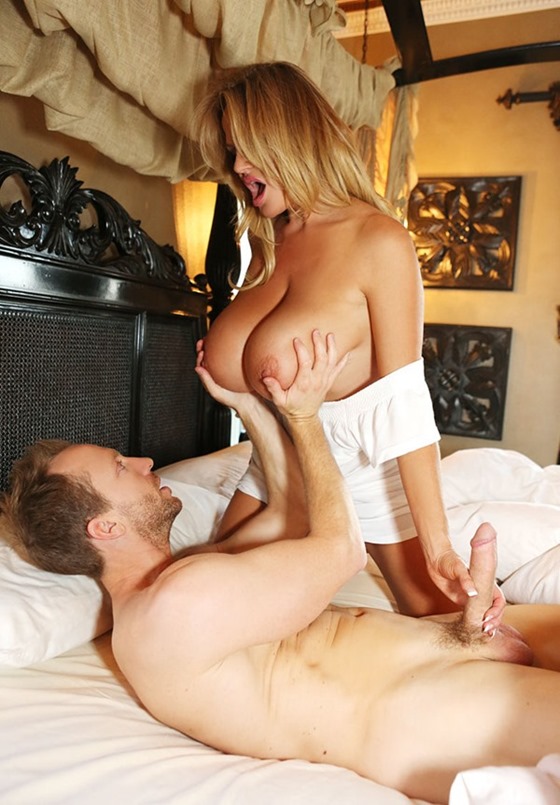 As soon as she came close to him, she took the blanket that he had on, off from him and she started to rub that fat tool while this guy was massaging her extra large tits! As he kept playing with her perky nipples and kept licking and sucking them, this babe got pretty heated up and she started to suck this guy's fat tool! soon after that it was time to stuff her pussy hole with this massive cock and this dude kept sliding it in and out of that tight hole until it was time to cum! This cutie was the one that climaxed first and soon after that, she wanted to return his favor by sucking and slurping that fat cock until it released loads of jizz! If you're looking for more, join us and you will have full access around here! Enjoy this entire scene guys!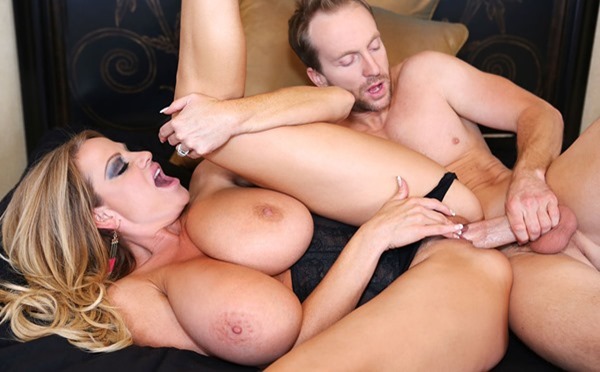 Watch here slutty Kelly getting fucked hard!