It's Christmas here at the Kelly Madison headquarters and your favorite MILF Kelly is all dressed up for the occasion. She got herself a sexy Santa costume and she's ready to get down and dirty with her pussy in this awesome gallery. Enjoy Kelly as she masturbates, finger fucking her pussy deeply in this update.
Kelly just can't stay still for a moment as you can already see. She was invited the other night to this masked party. She went dressed up as an angel, with her white feather dress and her red high heels. But unfortunately for her she didn't find any hunks to take home so she had to take care of her business by herself.  Kelly didn't even made it to the bedroom, she started undressing in the living room and before you know it she was with her her legs spread wide open and with her fingers deep in to her pussy. She will moan loudly and will go hardcore on her just for your viewing pleasure. You don't want to miss this blonde fucking her holes in front of the camera. Grab a seat and get ready to drool. Like always, enjoy!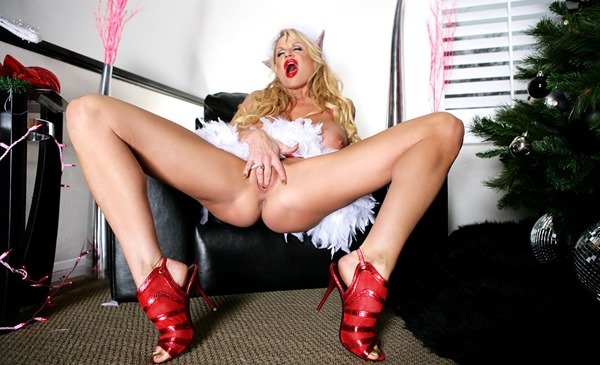 Watch here busty Kelly finger-fucking her eager pussy!