Kelly Madison takes us on a tour of a Roman bath and she has an amazing time while doing it. The Romans are well known for many things like philosophy, art, and gladiators, but their baths are overlooked most of the time. There's something about them that intrigued Kelly so she took us along her side for a very special tour. The gorgeous blonde started by showing off her amazing curves and let's face it we can't get enough of those huge knockers as she starts playing with them. She had everything set up, a hot bath, flowers, the perfect mood for a perfect bath.
Their baths surely never saw a pair of tits like hers, if they did saw them you would see temples built in her tits' honor. It didn't take Kelly too long to get in one of the tubs and really start the fun. She didn't even bother to taking off her roman themed dress, a tight white and blue dress and really accentuated her great body. She already took off the top of her dress, so the only thing left to do was to take off her tight wife bucket panties and to start pleasing herself. Kelly always offers us an amazing time and you can't find anyone like her. Enjoy her in action in the update below and we'll see you next time with more KellyMadison updates!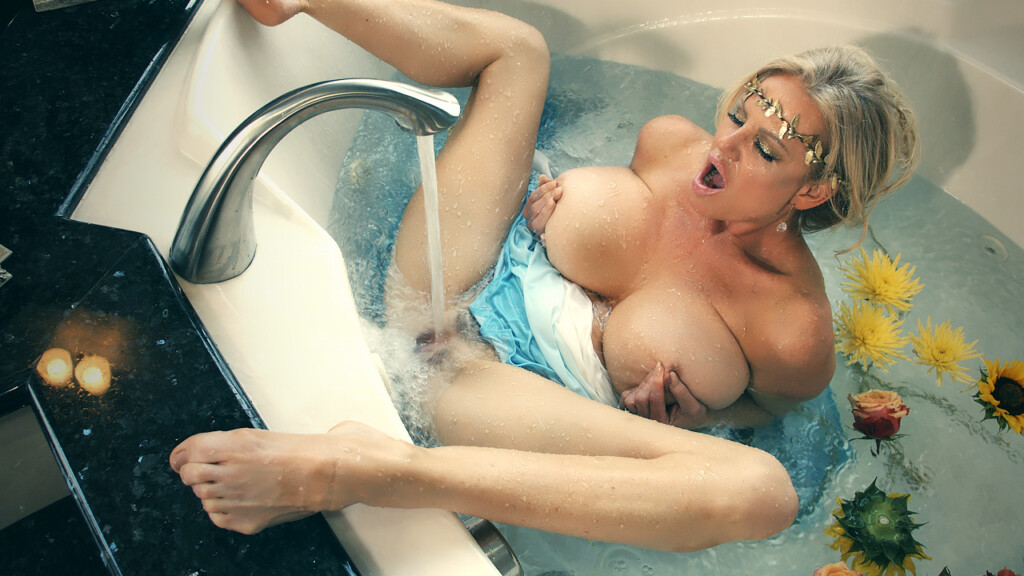 Check out busty Kelly pleasing herself in tub!