Hey there, KellyMadison is back this week and she's back in force. She felt sad that she was out of town and couldn't be able to do any shoots. So she wanted to make it up to you guys, her adoring fans, giving you these photos that she took in Seattle. So enjoy Kelly's massive tits, and we hope she'll be back soon.
Like I said earlier Kelly isn't in town for this weekend so she wanted to show you guys that you are always on her mind and send you a little something. She was staying at this fancy hotel for the weekend for an birthday party but between her activities she managed to take some pictures for you guys. After trying out the camera fully clothed she started showing off her goods. Of course she started with her black top and gave you guys a little preview at her monster tits. When she will pull down that top, a pare of huge boobs are gonna pop out and this naughty blonde will start to massage them in front of the camera just for your delight. Don't miss out the entire gallery, just cum inside and see how naughty this busty mature lady can get. Enjoy it!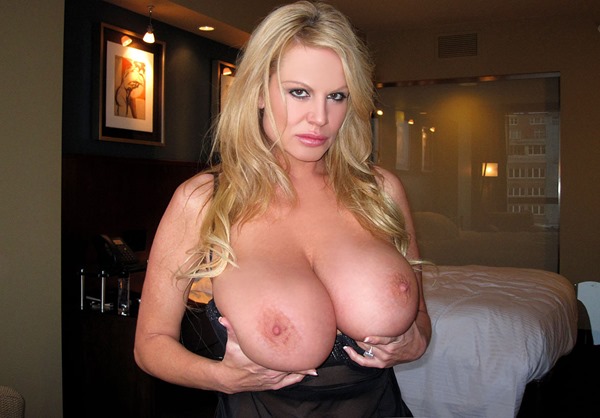 See busty Kelly massaging her impressive knockers!